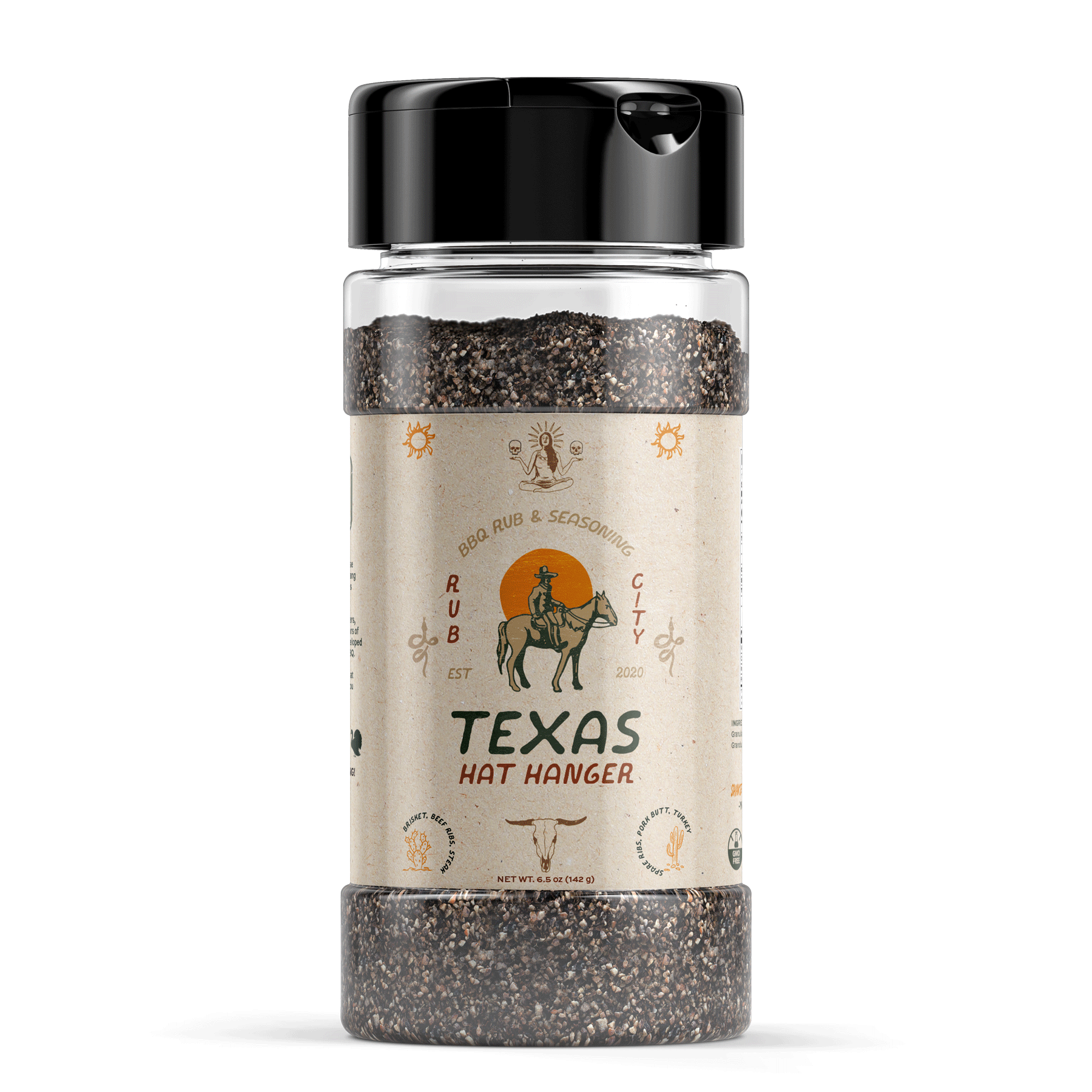 RubCity - Texas Hat Hanger BBQ Rub & Seasoning
---
This Texas-Inspired All Purpose BBQ Rub is good enough to hang your hat on! In other words, it's never going to let you down! One of the RubCity Co-Founders, @SmokeAndVine, spent 8 years of his life in Texas, where he developed his passion for Texas Style BBQ. This rub is a direct result of that passion. Use on everything! You can't go wrong with this one...
NUTRITIONAL INFO:
Gluten-Free. All-Natural. Non-GMO. No Preservatives. KETO Approved.
Salt, Black Pepper, Granulated Garlic, Coriander, Sugar, Granulated Onion, Paprika, and Sunflower Oil.
PAIRS WELL WITH:
Texas-Style Slow-Smoked BBQ!