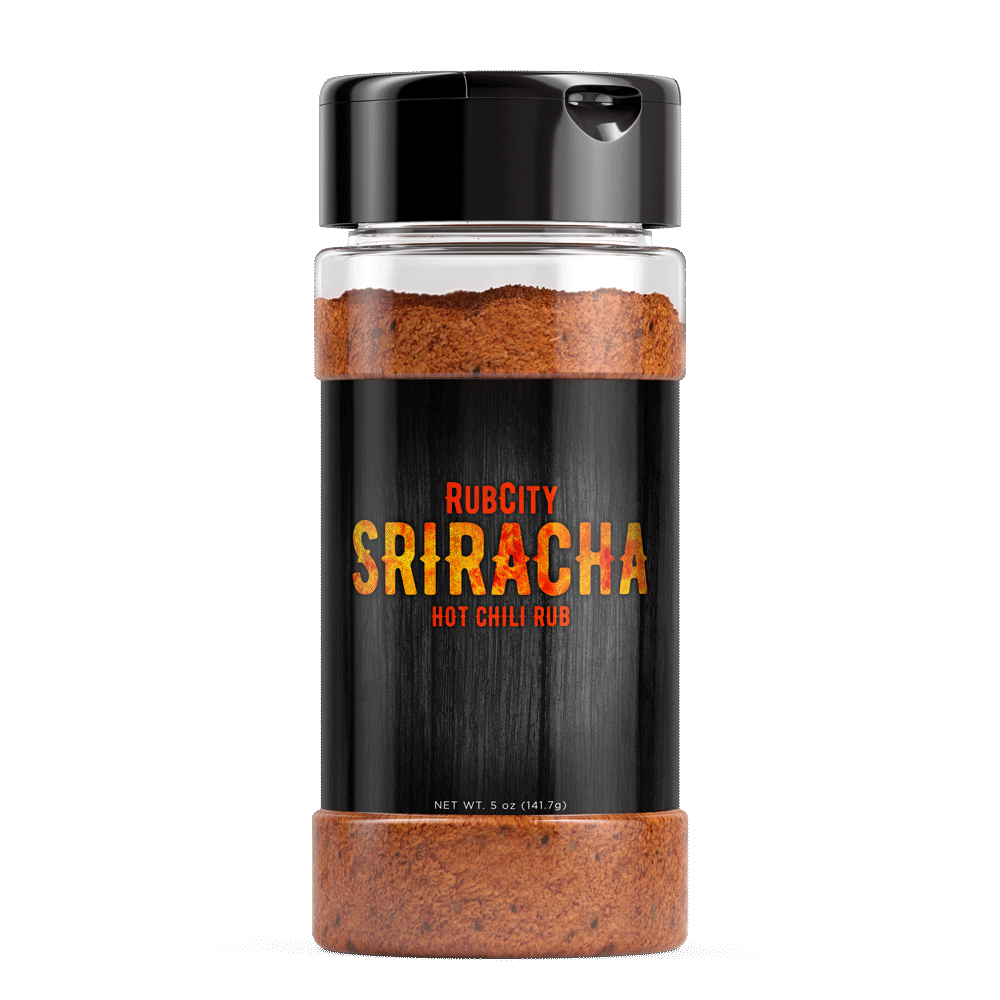 RubCity - Sriracha Hot Chile Rub
---
It's not every day you find a rub that can instantly bring such INSANE Asian heat and flavors to your meat... Our Sriracha Hot Chile Rub is one for the history books. If you're someone who loves to test their heat limits, this is the seasoning for you! Caution - may cause inflammatory meat 🔥
ORDER INFO: Orders containing Sriracha Hot Chile Rub will begin shipping the week of 1.18.20!
NUTRITIONAL INFO:
Gluten Free. No MSG. All-Natural. KETO Approved.
Korean Red Pepper (Gochugaru), Natural Hickory Smoke Flavor, HOT Cayenne, Chili Powder Dark, Black Pepper, Cilantro flake, Sea Salt, and Granulated Garlic.
Total Carb <1g Total Sugars 0g
PAIRS WELL WITH:
Everything from seafood to veggies to ribs to steak. If you're a fan of heat, you'll soon find yourself rubbing this on everything!