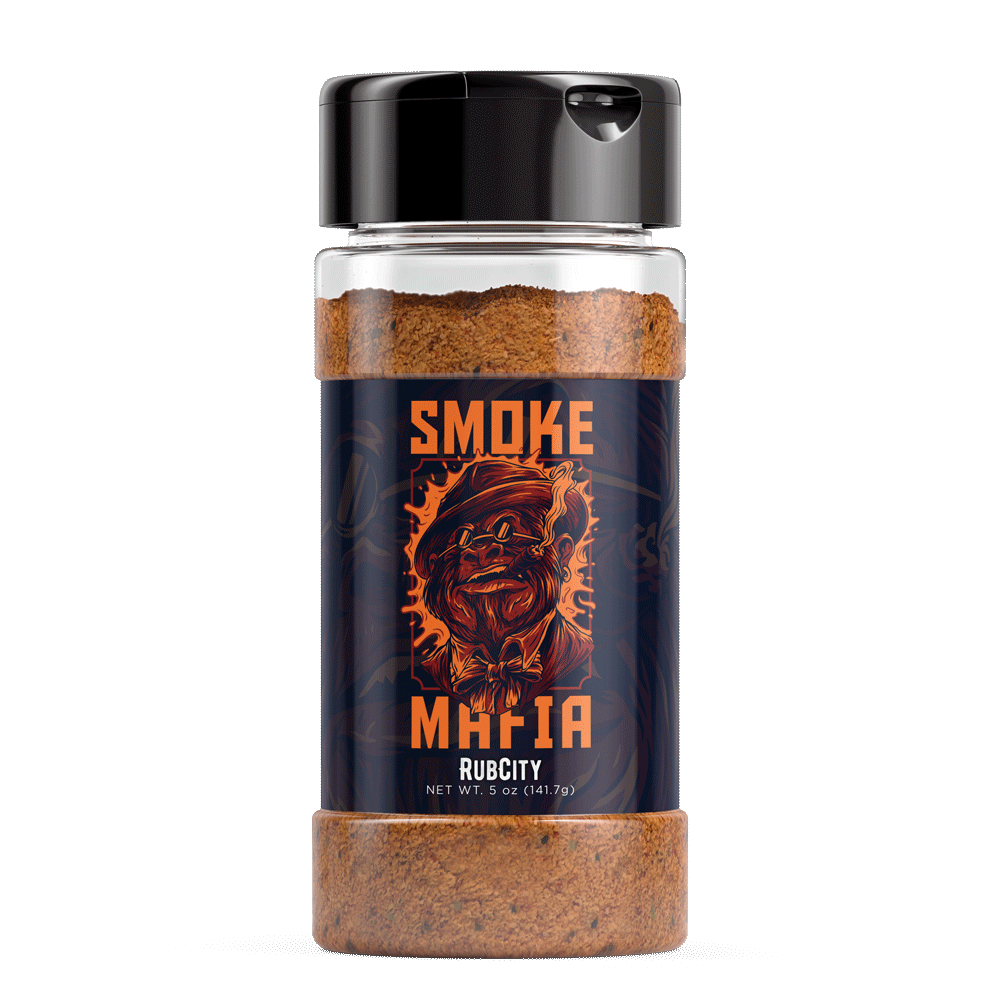 RubCity - Smoke Mafia
---
Trust us - your meat will appreciate this one! Smoke Mafia is some bold shit! Definitely for the serious smoke & BBQers. Smoke Mafia stands out from a crowd of rubs with it's specialty-sourced Aleppo Chile Flakes. Not only does this Chile bring delicious heat, it also comes with a sweetness that will leave your meat begging for more!
ORDER INFO: Orders containing Smoke Mafia will begin shipping the week of 1.18.20!
NUTRITIONAL INFO:
Gluten Free. No MSG. All-Natural. KETO Approved.
Aleppo Pepper, Cayenne Pepper, Kosher Salt, Spice, Brownulated Sugar, Smoked Paprika, Garlic Powder, Onion Powder, Natural Hickory Smoke Powder
Total Carb <1g Total Sugars 0g
PAIRS WELL WITH:
When we say everything - we literally mean everything!