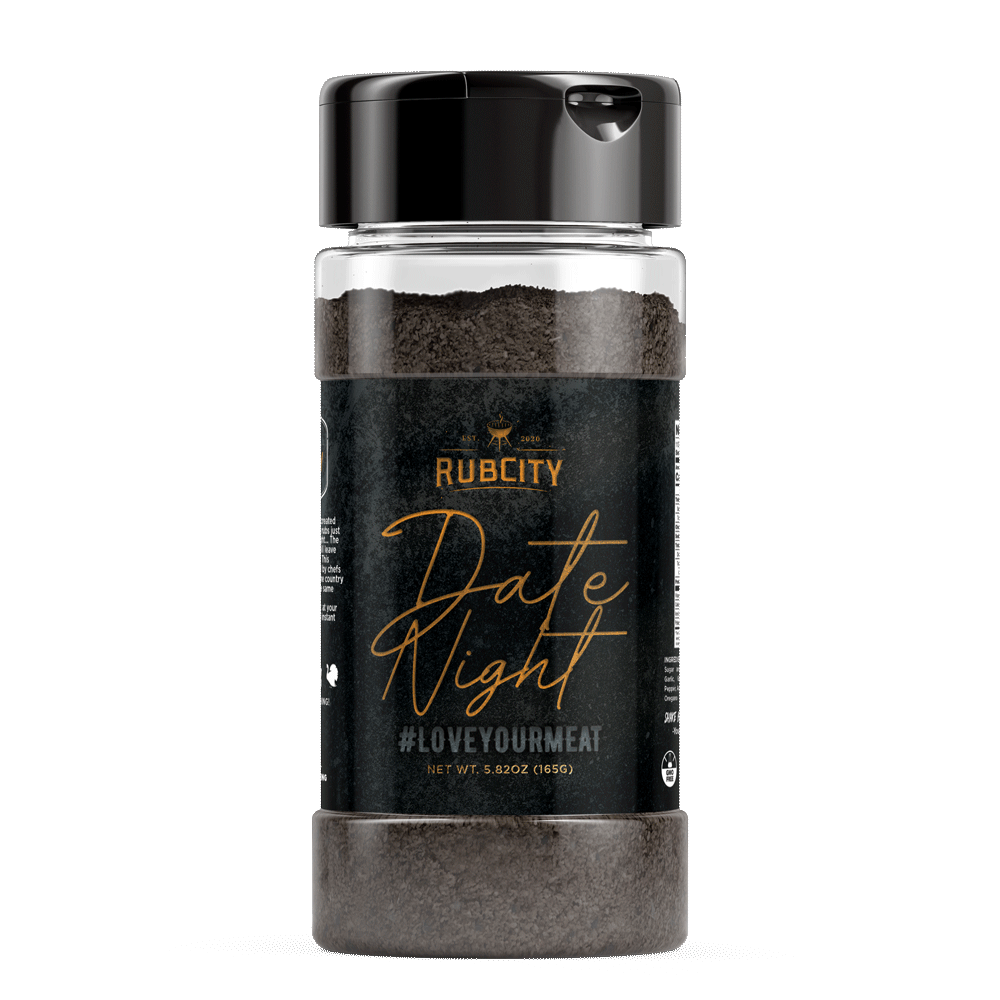 RubCity - Date Night
---
RubLove's Date Night was created because the other "black" rubs just weren't doing our meat right... The flavor and crust this rub will leave you with is beyond words. This seasoning has been tested by chefs and BBQ fanatics across the country and all come back with the same verdict - there's simply no comparison! Whip this out at your next BBQ and you'll be an instant legend!
NUTRITIONAL INFO:
Gluten Free. All-Natural. Non-GMO. No Preservatives. KETO Approved.
Spices, Honey Powder, Granulated Onion, Granulated Garlic, Kosher Salt, Activated Charcoal, Mustard Powder.

PAIRS WELL WITH:
This rub is beef's best friend! Also delicious on pork, lamb and venison.