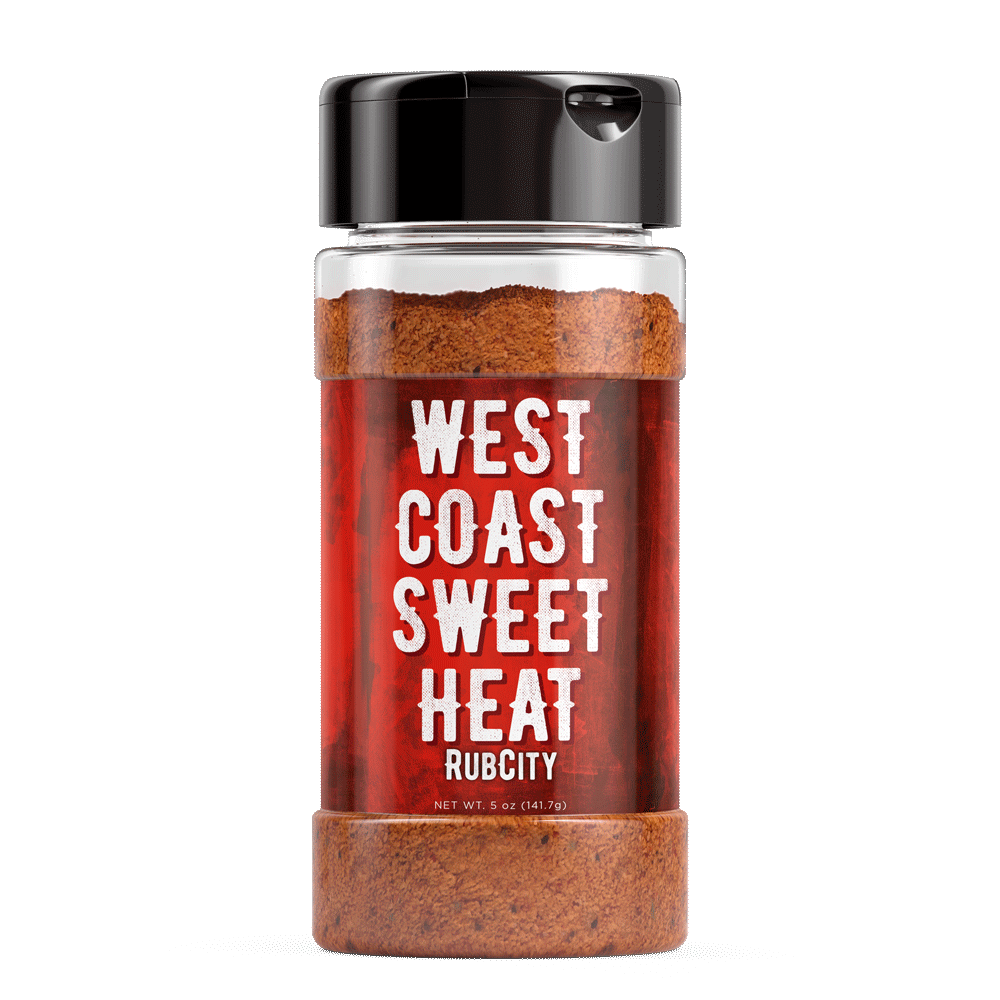 RubCity - West Coast Sweet Heat
---
You'll find a lot of BBQ seasonings that boast a little sweet and a little heat. We promise you won't find ANYTHING like West Coast Sweet Heat! It's no lie that California knows their spice. We've found there's nothing like a Santa Maria Style Tri-Tip with a generous amount of our West Coast Sweet Heat 🔥
ORDER INFO: Orders containing Sweet Heat will begin shipping the week of 1.18.20!
NUTRITIONAL INFO:
Gluten Free. All-Natural. KETO Approved.
Sugar, Brownulated Sugar, Salt, Cayenne Pepper, Spice, Granulated Garlic, Granulated Onion, Paprika, Naturally Occurring MSG
PAIRS WELL WITH:
Our West Coast Sweet Heat goes will with many thing! We love it best on Tri-Tip, Skirt or Flank Steak, Chicken & Pork Ribs.