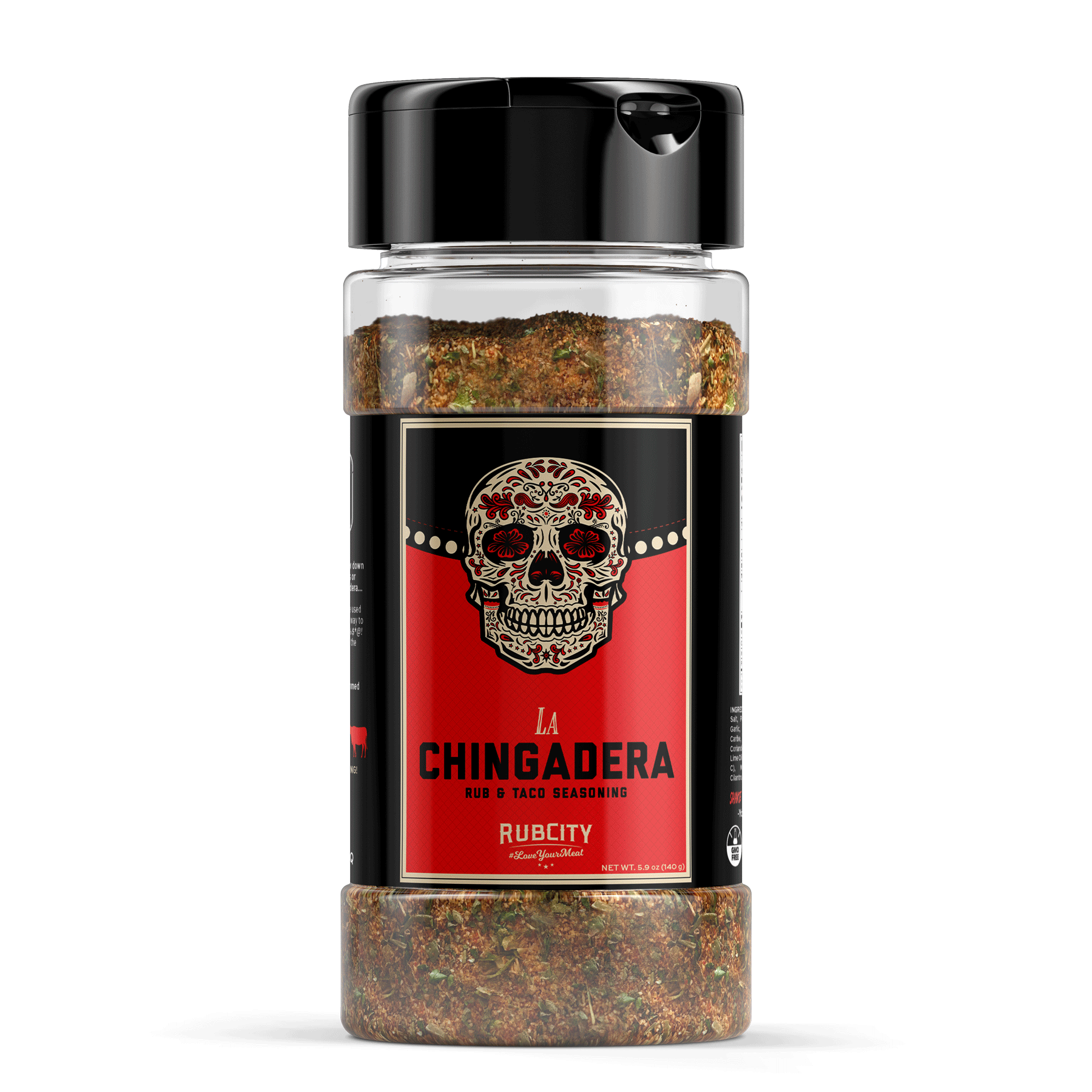 RubCity - La Chingadera Rub & Taco Seasoning
---
When you're ready to throw down some serious tacos, fajitas or birria, reach for La Chingadera... "La Chingadera" is a phrase used in kitchens everywhere as a way to urgently say "give me the f%$*@! thing!". Trust us, this will be the new "thing" you're always grabbing during cooks! Caution - may cause inflamed meat!
NUTRITIONAL INFO:
Gluten-Free. All-Natural. Non-GMO. No Preservatives. KETO Approved.
Annatto Seeds, Sugar, Sea Salt, Paprika, Chili Powder, Granulated Garlic, Guajillo Powder, Bell Peppers, Caribe, Cumin, Orange Juice Powder, Coriander, Lime Juice Granules (Citric Acid, Lime Oil, Lime Juice, Ascorbic Acid (Vitamin C), Maltodextrin), Chipotle Powder, Cilantro, Bay Leaf, Allspice, Cloves.
PAIRS WELL WITH:
All Things Tacos! Insanely delicious on beef, pork, and chicken!