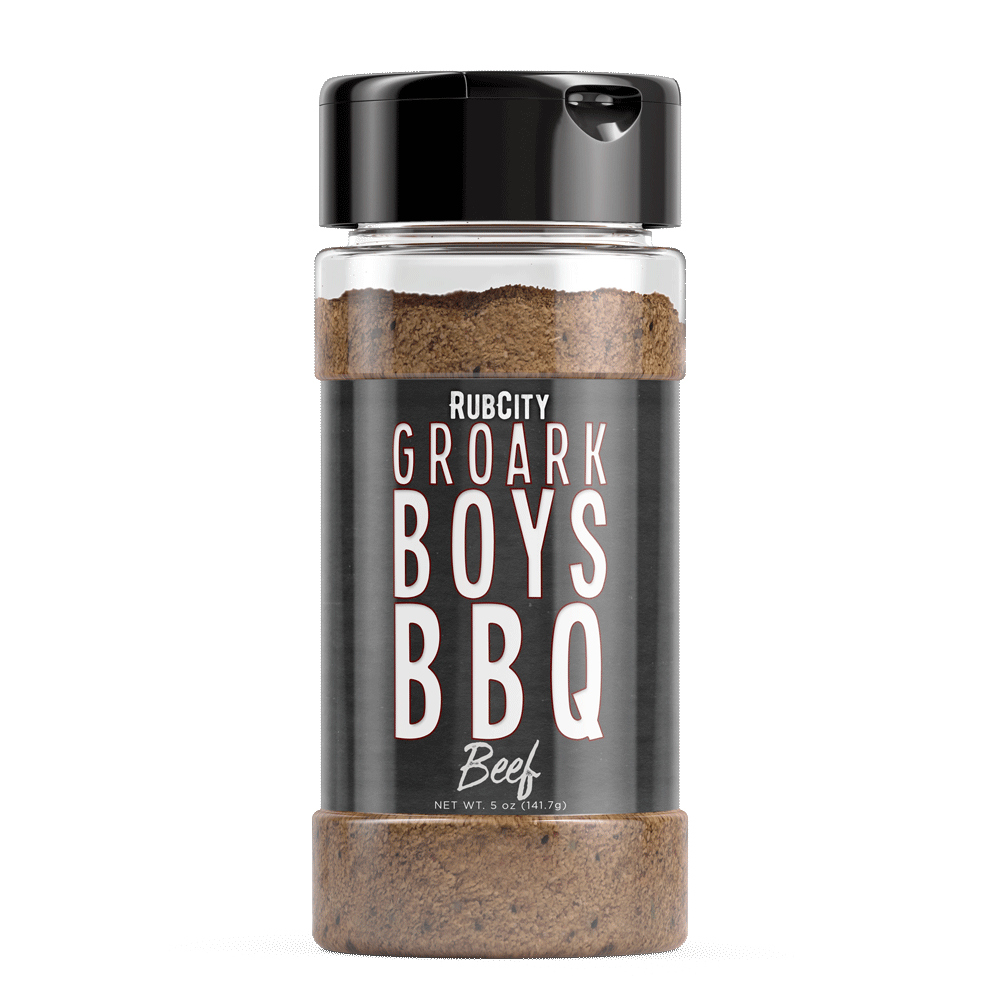 Groark Boys BBQ - Beef
---
Experience the intense passion that Matt Groak has for steak, all in this delicious rub...
This rub has been expertly crafted to be the absolute perfect pairing for all things steak, protien, and even veggies! Don't be shy with this rub. It's quality and coarse ingredients will permeate deep into your meat and leave you with unbelievable flavor!
NUTRITIONAL INFO:
Gluten Free. All-Natural. Non-GMO. No Preservatives. KETO Approved.
Salt, Black Pepper, Dill Seed, Red Pepper Flakes, Granulated Onion, Dehydrated Onion, Spice, Grandulated Garlic, Minced Garlic, Paprika Oleoresin
PAIRS WELL WITH:
Beef, Chicken, Lamb, Turkey and more!